From the past few years, T-shirts have gained huge popularity in the market. Men find it one of the most comfortable wears for their casual routines, and even women are equally impressed by the style flexibility offered by t-shirts. With this change in trend, most of the clothing service providers around the world are presenting best collections of t-shirts to the buyers.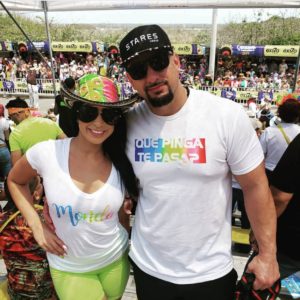 You can find numbers of top-rated brands in the market that are exclusively dealing in t-shirt manufacturing. They offer a variety of designs, styles, and patterns to serve the growing needs of buyers. However, beginners often get confused about which brand they should prefer to make a purchase online. Well, we advise you to follow the trend of custom t-shirts, and there are few reliable companies whom you can trust for such personalized collections.
In this article, we have compared two top-rated t-shirts in the market that you can buy with unique customization ideas. The entire focus is around Gildan Adult Softstyle G640 vs. Next Level 3600 cotton t-shirts. Note that it is high time to know that no two custom apparel companies can be the same. All of them follow different design techniques, and each product has its own pros and cons. Hence, it is better to make in-depth analysis right before purchase. It will help you to add the best collection to your wardrobe. 

Gildan Adult Softstyle G640:
Gildan is one of the widely trusted brands in the market. You can find an unlimited range of cotton t-shirts at this platform, and these high-quality t-shirts are easy to customize as well. You can look for unique colors, designs, and patterns online to get the most stylish collection for your routines. In order to make the best selection, you may need to know more about the features of Gildan Adult Softstyle G640 t-shirts. Don't worry! Here we have listed detailed features of this product to ease your purchase decision.
Incredible features of Gildan Adult Softstyle G640:
The biggest reason to go ahead with Gildan Adult Softstyle G640 t-shirts is that they are designed with 100% cotton material. It means your one-time investment can ensure you comfortable services for years ahead. The high-quality manufacturing material makes these t-shirts more suitable choice for your busy routines. They are many in numbers with unique material compositions. You can buy Graphite Heather with the perfect mix of 50% polyester and 50% cotton material. Other than this, RS Sport Grey, Antique Sapphire, Antique Heliconia, and Antique Cherry Red are available with 90% cotton and 10% polyester material.
Most of the people complain that the brands online cannot satisfy their size needs. They often find something attractive on the website but then get annoyed due to unavailability of the desired size range. But the great news about Gildan Adult Softstyle G640 is that these cotton t-shirts are currently available in almost all size ranges. You can pick anything between XS to 4XS; these t-shirts can easily meet your sleeve length, body length, and body width requirements.
Buyers are always excited to pick the most attractive piece of fabric for their wardrobe collection. Gildan is ready to meet your style requirements with its latest collection of men and women soft-style t-shirts. You can find these t-shirts in a variety of colors ranges that are loaded with unique patterns. It is possible to pick something that suits your personality in the best possible manner.
These cotton t-shirts are designed with seamless and attractive double need 3/4 inches collar that looks perfect on most wearers. The double-needle sleeve with bottom hems further enhances qualify of finish for these wearables. Other than this, people prefer these t-shirts more for their rolled forward shoulders that ensure a better fit. Furthermore, the taped shoulders and neck enhance the satisfaction level of the buyers.
When we are confused about trusting any brand in the market, the best idea is to measure its performance in terms of the satisfied customer base. If people love to return to some platform, it must be something special about their collections. You can go through reviews of the existing customers online and soon you will know about the reputation of Gildan Adult Softstyle G640 t-shirts.
As Gildan Adult Softstyle G640 t-shirts are designed using top-notch materials and reliable manufacturing technologies, it is possible to customize these products with ease. You can pick the most attractive color combinations and customize them with your favorite quotes. These custom t-shirts are considered as the best choice for birthday gifts to someone special in life.
Next Level 3600:
The Next Level 3600 Premium fitted short sleeve men's T-shirt is the best addition to your wardrobe. This brand is known for designing the most comfortable, durable, and stylish collections. Moreover, you can customize these tees to get a personalized look. There are so many interesting features that prove Next Level 3600 t-shirts as the most trusted product in the competitive market. Below we have highlighted a few of them to help you choose the best collection for your routines.
Incredible features of Next Level 3600:
The biggest reason to recommend Next Level 3600 is the durability of these high-quality t-shirts. They are designed with quality shoulder and side tapping so that you can wear these t-shirts for years without losing the level of comfort and fitness. It stays fit even after multiple washes. The pure cotton material makes it a long-lasting solution for your casual days.
Experts rate Next Level 3600 t-shirts high due to their impressive softness and incredible strength. They are made up of ringspun cotton that ensures long life services without losing their getup and appeal. You will be happy to hear that these t-shirts ensure comfort even for long journeys and trekking tours as well. No matter whether you are looking for a t-shirt for men, women or kid; Next Level products can serve your needs with ease.
Most of the buyers love to go ahead with brands that offer numbers of color ranges and that too with graceful patterns. The best news is that Next Level brand designs cotton t-shirts with a huge collection of colors. You can look for heather, solid colors and blend of colors as well. Note that, the material of the t-shirt also depends upon the type of color buyers choose for their routines. Few of them are made up of 100% cotton material; whereas others are finished with a cotton polyester blend. You can trust the quality of fabric while buying the most attractive colors online.
Comfortable and attractive:
Many users around the world have already experienced the comfort offered by Next Level 3600 t-shirts. The soft and durable fabric appears comfortable to wear, and it leads an attractive impression as well. Moreover, these t-shirts are known for their flexible wearing experience due to ribbed knit stitch. These shirts can maintain their stability for years with the high-quality tape covering on the shoulder seams.
The biggest reason to pick Next Level 3600 t-shirts for your personal wardrobe is the wide range of color and design options available online. This brand designs cotton t-shirts in almost all size ranges; you can find the most attractive piece of fabric without worrying about color and size variations. Also, buyers can customize these t-shirts with unique quotes and designs to get the most personalized appeal. Prefer to get some attractive solid colors for men and women can enjoy the special collection with modern cuts.
The bottom line:
Both these t-shirt brands are rated high among buyers all over the world due to their incredible range of features. Many people consider Next Level 3600 t-shirts as they do not shrink or fade even after several washes. On the other side, Gildan Adult Softstyle G640 t-shirts are preferred more due to their huge range of size and design options. You can pick the most unique and trendy piece of fabric online and then take help from professionals at Stares Group for easy customization. The experienced and well-trained teams on this platform can help you get the desired look of t-shirts with ease. They make use of high-quality colors and materials for customization.
No matter whether you are planning to buy custom made t-shirts for a newlywed-couple, or it is going to be a special wearable on friend's reunion; Stares Group can help you in easy customization of all top-rated shirt brands. Gildan Adult Softstyle G640 is usually expensive as compared to Next Level 3600 t-shirt collections, but it is always good to focus on quality instead of price. After all, a high-quality product can serve you for a long run without losing its appeal, comfort, and softness. We give the win to the Next Level 3600. Here is a video we made talking about the shirt.
Design your next t-shirt https://staresgroup.com/design-online/
Follow us on http://facebook.com/staresgroup