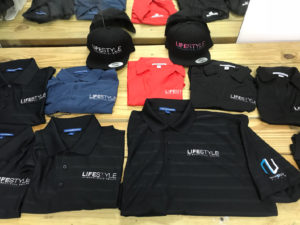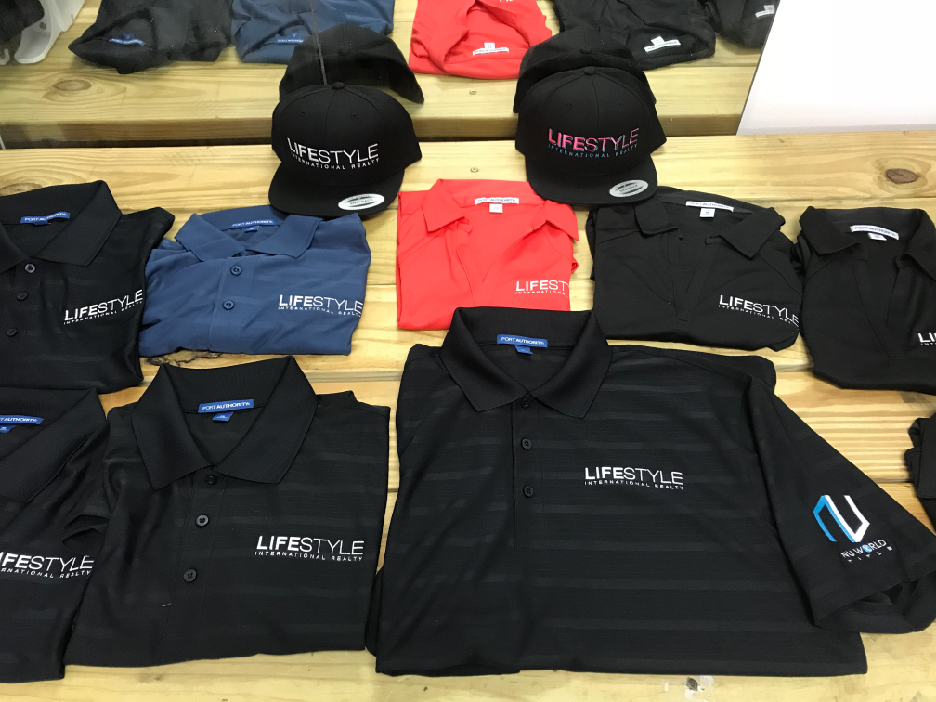 If you are looking for a comfortable, every day wear option, then business polo shirts would work as the best choice for you. A quintessential combination of casual and chic, polo shirts is the new favorite in the market. They can be typically differentiated from the other shirts because they have smart stiff collars, half sleeves and are usually made of premium cotton fabric. The best part about these shirts is the fact that they are available in a wide range of colors; they can be either be of single solid color or come in the form of combination of shades that are striking to the eye.
Why Wear a Polo Shirt
But why settle for the common business polo shirts? Why not add a tinge of uniqueness and increase its appeal? There's definitely a way to do it and that is by customized embroidering of these polo shirts. You can have a special logo or design of your wish printed on the shirts in form of embroidery and your need will be duly taken care of. Other than that, there are several other designing options available through methods of screen printing, sublimation and vinyl so that any form of design, however big or small it is can be printed on the shirts.
Why Embroider a Polo Shirt
Customized embroidery on business polo shirts can come to a lot of use. You can have one created for yourself to mark some special achievement or make it a part of the giveaway goodies for your business merchandise or use it to promote a social event organized by your company. Other than that, companies or brands can have their emblem embroidered on the shirts to put on a label that is identifiable even when a part of a huge lot. The schools too can have their logo printed on these apparels for the students to use them on certain days of the week. To our company, quality and customer needs come first and there remains no stone unturned to fulfill the wishes of our patrons. The material used for the embroidery work is of supreme quality and the workers engaged at its perfection make sure that no harm or taint is done to the rest of the piece.
You can have the embroidery done on any part of the business polo shirts depending upon its requirements. Mostly popping a design on the area of the pocket or any of the two sleeves works best and proves classy. The threads used for the craft is varying and is implemented in a way that it complements the color of the shirt. Some of the designs are produced in a single tone color, while the others have an out-of-box combination to make it look edgy. If you are facing a problem while deciding on the perfect designs to be printed on the shirts, then worry no more because our expert and experienced group of graphic designers are happy to help. In addition to these perks, you can also have irresistible discounts when you order in bulk or are a regular customer. 
See Our Polo Shirt Review
On this Tee Review we go over a performance polo (drifit) for men. We talk about how the polo fits. We talk a little about who would where the polo shirt and how good it fits on the body. Also, as you can see in the video it fit well on the arms for those who like to show off their guns! The polo is light weight and very cool when wearing it. Here are the spec on the polo shirt we reviewed. It is a highly sought out at our shop. We would say it is one of the top selling polo shirts we sell.
Ash City – Core 365 Men's Origin Performance Piqué Polo 88181
Fabric:
100% polyester pique, 4.1 oz./yd2/140 gsm
Moisture wicking, antimicrobial and UV protection performance
Features:
matching flat knit collar
heat seal label
Sizes: XS-5XL
Design Your Shirt Online https://staresgroup.com/design-online/
Who Wears a Polo
Many companies that want to look professional either in the office setting our if you're going out on the road to meet a customer. Wearing a nice looking polo shirt is always recommend. Real Estate Agents are always looking to sport a nice looking polo shirt to meet up customers, whether it is out on a open house or just to meet them up for lunch. Being in a company polo looks good an respectable. Just look at a FireFighter in uniform. The look apart when wearing a polo shirts. Oh yes even FireFighters wear them either on duty or off duty. They have they're station patch embroidered on it and almost alway they have an American Flag on one of the sleeves. These are just a few people that wear polo shirts. Don't be left out. Here is the youtube post of the review we did of a performance polo shirt.